4 Content Creation and Curation Tips for E-Learning Course Creators
As the e-learning industry grows, students are becoming more discerning, and expectations are higher than they've ever been. This has created a need for higher quality content that reaches, engages, and educates students in highly effective ways – putting pressure on content creators to up their game.

The Growth of the Online Learning Market
The online learning industry, or e-learning as many call it, has been growing for years. The COVID-19 pandemic just pushed it into new territory.
Since the start of the COVID-19 outbreak, online learning has gone from a good option to a centric part of people's lives. Not only have schools and universities shut down in many parts of the country, but so have businesses and organizations. Formal education, continuing education, elective courses…they've all gone online. And one has to wonder how much of the industry will stay online even after the virus is contained.
Industry research and analysis suggest the online education market will swell to $350 billion by as early as 2025 – an impressive number that reflects changing attitudes around what it means to learn, how content is delivered, and what the education process looks like (both formally and informally).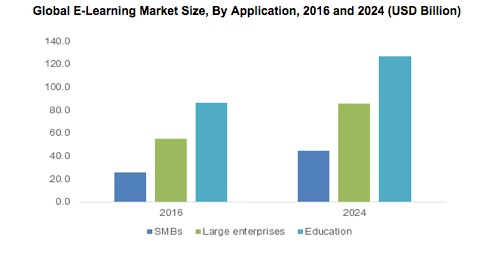 The online learning marketplace has become a much more competitive and creative place in recent years. Platforms like Lynda, Udemy, Coursera, Udacity, and Skillshare are emerging to serve millions of people.
"Top tier universities are also democratizing the learning by making courses accessible via online," entrepreneur Ilker Koksal writes. "Stanford University and Harvard University give access to online courses under categories of computer science, engineering, mathematics, business, art, and personal development."
These were trends that were happening before shutdowns and the need for social distancing. And with the way things stand right now, both the supply-side (course creators) and demand-side (students) will continue increasing at an exponential rate.
Any time you have an increase in competition in an industry, it usually leads to an increase in innovation and quality. Schools, educators, and other businesses will be forced to "up their game" over the next few years. They'll need to provide a better quality product to discerning students who suddenly have much higher expectations for both course format and course content. It's this latter element that will ultimately decide who rises to the top.

4 Tips for More Effective Course Content
If you want to create courses that reach, engage, and educate as many students as possible, you need to emphasize content quality. And in light of this, here are some practical tips you can use to push your courses past the competition and into premium territory.
1. Identify the Correct Target Audience
The very first key to creating effective course content is to identify the correct target audience. In other words, who are the students and learners?
You might think you start with content and then figure out who your audience is, but this typically leads to flat content that's either generic or ineffective. In trying to help everyone, you end up helping very few at all.
By starting with the audience, you get an idea for precisely who you're reaching, what needs and pain points they have, what the expectations are, and how they can be engaged and educated in a manner that enables them to achieve their individualized learning objectives.
Let's look at an example: Wiley Efficient Learning. More specifically, let's study their Wiley CPA Exam Review Course, which is responsible for helping more than half a million candidates earn their CPAs.
The reason that Wiley's CPAexcel course is so popular is that they zero in on the correct target audience – CPA candidates who want flexible, on-demand content – and develop hyper-specific content that's properly aligned with their learning objectives (to pass the CPA exam).
You might not have such a clear audience from the start. It could take some careful work and analysis before you're able to drill down and identify your precise audience. That's fine. Do the work on the front end and it'll guide your content creation efforts as the course comes together.
2. Properly Organize Content
You can have great content speaking to the right audience, but how you organize that content within your course makes a big difference. Properly organized content will always be more effective than content that's tossed into one "bucket" left for grabs.
The classic content organization format is to create "modules" that organize content into major sections and then develop individual "lessons" within each module. You can get even more specific if you want, creating additional hierarchies above or below these. But whatever you do, the organization should be clear, articulate, and visually digestible. (In other words, students should be able to look at the course outline and know precisely where they are.)
3. Strategically Curate Content
You don't have to produce 100 percent original content for every course you create. In fact, there's something to be said for curating other content ideas and using them to amplify your core learning objectives.
The key with content curation within a course context is to get permission anytime you're directly pulling copy, graphics, or intellectual property from another source. The rules change when you're monetizing curated content. It's not like a blog post or email where a simple hyperlink will do. You'll often need direct permission to proceed.
4. Constantly Update and Refresh
Don't let your course content remain stagnant for too long. You must be updating and refreshing the content to reflect any new changes or developments.
Even if the content is relatively stable – like a history course, for example – there are still ways to stay fresh. You might add a new section, reorganize some of the modules, or redesign the layout. In doing so, you keep students engaged and (possibly) justify price increases.
Enhance the Quality of Your Course
There are dozens of factors that influence the effectiveness of an online course. But if you want to serve students well and beat the competition, content quality must be a major focal point. In this article, you learned how to identify the correct target audience, set smart learning objectives, properly organize content, strategically curate content, and continually optimize for ongoing improvement.
Now it's up to you to implement these tactics. Are you willing to roll up your sleeves and get started?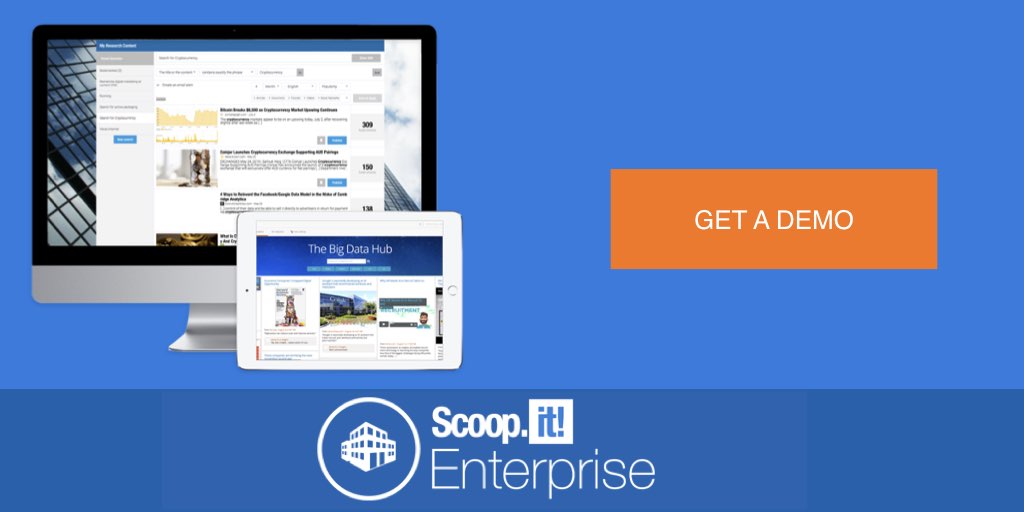 The post 4 Content Creation and Curation Tips for E-Learning Course Creators appeared first on Scoop.it Blog.